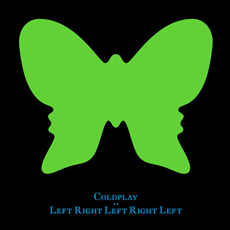 I'm just listening to Coldplay's new and free live album LeftRightLeftRightLeft which contains recordings from their Viva La Vida Tour. And let me tell you it is A-B-S-O-L-U-T-E-L-Y amazing!!!
I've seen/heard them live and, of course, you can't compare this feeling to  listening to a CD, but it brings the memory of it back

My absolute favourite at the concert and now the CD –> The Hardest Part It has always been one of my favourites(if not the favourite) and I absolute adore this version!!! I could cry every single time I hear it…out of joy, out of sadness, I can't tell…it just brings tears to my eyes.

If you'd like to have this album just head over to coldplay.com or if your attending one of their remaining shows in 2009 you'll get a free copy of it at the concert. Now that nice of them, isn't it

Now, wish you a lovely weekend "and please eat more chocolate and please listen to more Coldplay" (Chris Martin, 2003)